How about an additional under the stairs closet when we are so short of space. That awkward under staircase space works well even for small walk in closet designs, like the one below. Think about the shape and size of your space when you design your own closet. Its never easy working with non square shapes but with customized cabinets, anything is possible. The two examples below can be an answer to your prayers.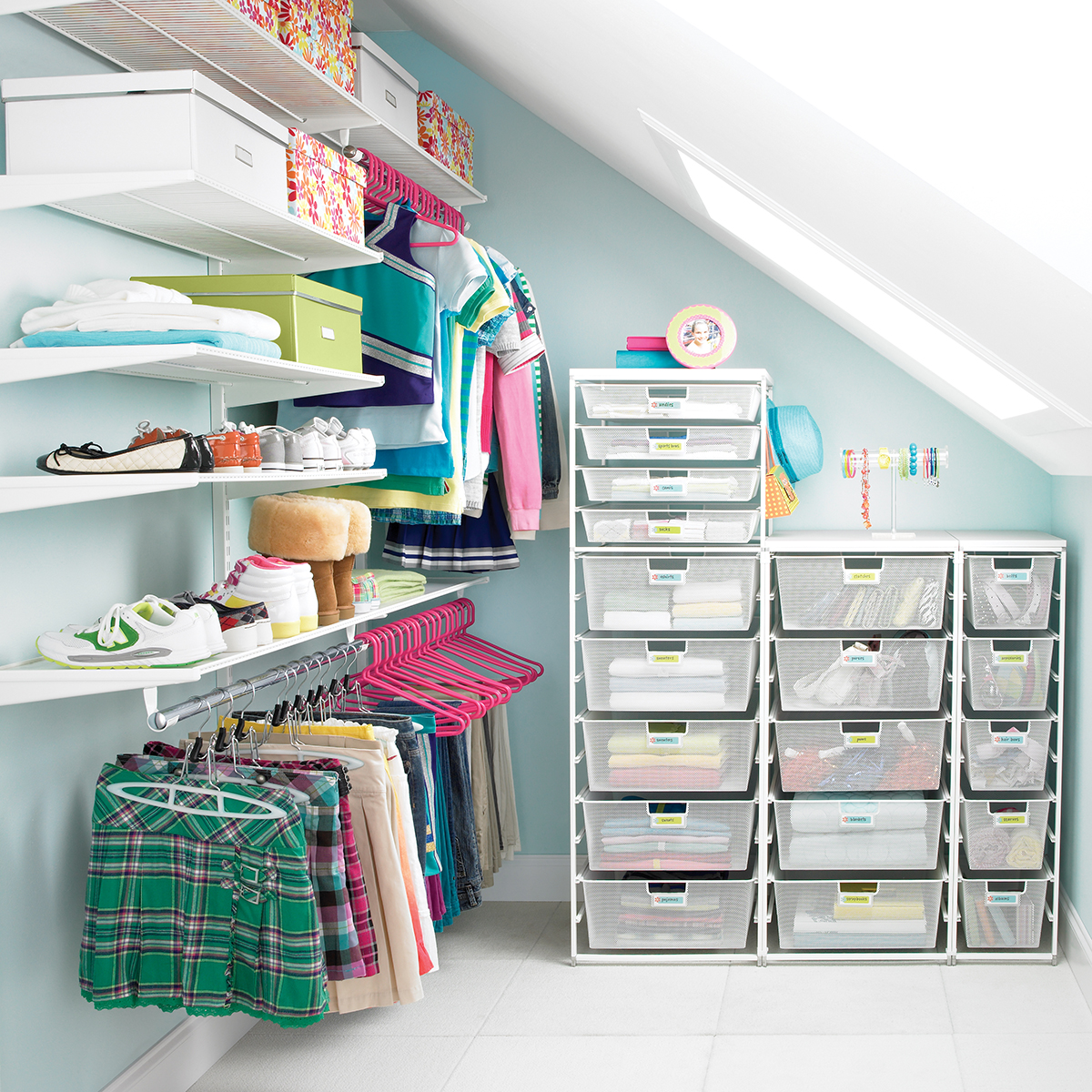 Walk in Closet Designs
With elfa magic you can transform a weird out of square spare into an amazing under the stairs closet. The closet above provides ample space for hanging clothes, stacking drawers for your sweaters, storing and displaying handbags and accessories. If you are not such a DIY diva, customize your own closet easily by using the help from elfa to get your own
design closet organizers
.
With this closet made from steel and fully customizable length and width, you are good to go. For any other space get other closet design ideas and
more closet designs by elfa
If you have stairs in your bedroom, why not use it for an under staircase shoe storage. A pretty neat way for design closet organizers is a flexible shoe and boot rack below. This rack will go as tall as your stairs permit. It doesn't matter how steep or flat your staircase.
Under the Stairs Closet for Shoes
It is a space-saving organizer which uses an otherwise dead space. Use the panels to customize your shoe storage. Other than shoes and boots, one can use this rack to store extra clothes, purses or bags and more. The shelves are sliding to provide easy access. Each set comes with 6 side panels, 4 back panels, and 8 shelves. This under the stairs closet has 13" x 9" side panels, 9" x 9" back panels and 12¾" x 9" side panels. Why not use these to design a closet for yourself or your kids. This is sold from
here...
Easy to
design a closet online
From
under the stairs closet to homepage
Other
small space closets